The Wingfeather Saga: Book 1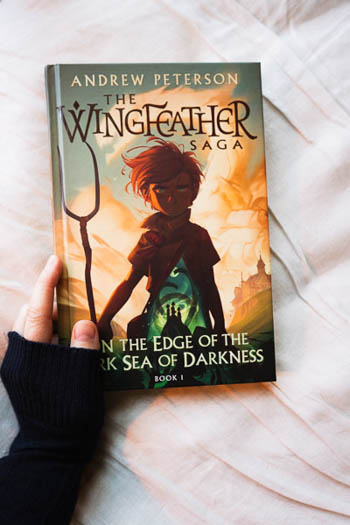 It's official.
I'm enthralled by the fantastical, somewhat calamitous adventures of the Igiby siblings. Thank you to my dear friend Jade Payne for introducing me to Andrew Peterson—the author. He is also an incredible musician, if that name sounds familiar to you.
On the Edge of the Dark Sea of Darkness' pages are filled with atypical baddies, lizards and toothy cows and things. There's a never ending hunger amongst our villains, always on the take. But no worries, as Peet the Sock Man and the cutest pup, Nugget, will be around to misdirect those lizards and things, reminding you that there is honor and value in serving and protecting others, like our Igiby siblings.
Andrew Peterson authors this middle school, young reader novel series, filled with beautifully penciled illustrations and short chapters to encourage your favorite preteen. The story follows a quiet family, the Igibys, in a quiet, fantastical town filled with captives and refugees of the recent war. The Igibys unknowingly hold a secret that could change everything for the people tyrannically ruled under the venomous Fangs of Dang.
"Full of characters rich in heart, smarts, and courage, On the Edge of the Dark Sea of Darkness presents a world of wonder and a tale children of all ages will cherish, families can read aloud, and readers' groups are sure to discuss for its layers of meaning about life's true treasure and tangle of the beautiful and horrible, temporal and eternal, and good and bad."
On the Edge of the Dark Sea of Darkness is the first book in the Wingfeather Saga. Next up is North! Or Be Eaten, followed by The Monster in the Hollows, and The Warden and the Wolf King completes this four-book saga.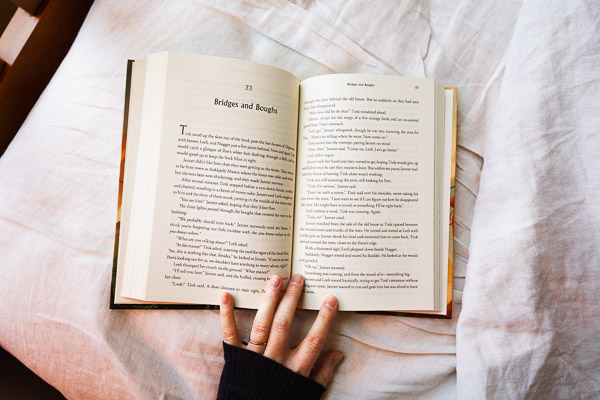 For those looking for a read along, Peterson offers his own voice and narration to the saga for you on YouTube.
---
The Igiby family charmed me and inspired me. There is so much love in these pages. And the adventure is very fun. I highly recommend this one.
May you find comfort in your socks,
~JH