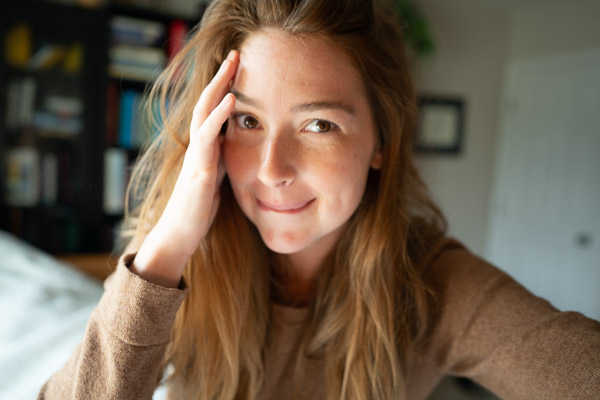 I want to write a book. There. I said it.
I'm sure I've said it before. I know I have. Thank you for listening. I've been talking about this writing-a-book thing for quite some time. And the truth is I have written a book, several actually.
But I don't want to just write a book. I want to tell a story. I want to love and serve my readers, giving you characters that you can relate to, a place for them to come home to, with vulnerable failures and suffering, and then ecstatic celebrations of triumph, hope, and pages full of courageous, subtle steps.
I want to learn to better craft this skill of writing, and even further, I want to learn to illustrate and incorporate digital drawings, videos, audio narration, you name it, to help really tell the story.
So you're here because you and I decided we want to learn something new, even if it's hard and frustrating and it makes us feel like we've taken 500 steps backward, blindly, over a tightrope with a 50 foot drop, but the wind is in our hair, and the sun is shining, and if we don't look down, and instead keep our eyes on His light, we just might do this thing. Or maybe, you're here for a few laughs as I share some pretty primitive scribblings with you each week in this series of learning to draw and tell stories. Either way, I'm happy you are here. You make me brave, and I'm so grateful for that.
---
In the following weeks, I'll share some tips and rather sneaky tricks to help you and me tackle with grace, patience, and a bucket full of self-forgiveness this thing called learning. I'll focus my learning energy on writing stories, illustrating, and figuring out all things Adobe. Even if you have no desire to write a book or draw, learning something new has similar approaches no matter the discipline or subject or medium, so my hope is that this will help you unearth your projects.
I'm so happy we are doing this together.
I'm curious to know what you have planned for this season, and what your goals are in learning something new. Or perhaps you're picking up something that you haven't picked up in a while and now ready to give it another go. Oh, please share. I'd love to hear about it.

My goal is to share publicly what I'm learning, how I'm learning, and well, if I'm learning all in an effort to encourage others to learn and share, too. I'm starting from the start; I have a beginning. As my husband wisely shared, "Instead of hiding our mistakes in hopes that no one will notice, we should build systems that encourage us to learn from our mistakes."
I'm also doing this for me. I've struggled with learning--as you'll soon find out. And I can be quite unkind to myself in those early stages. I can't decide if it's optimism or disney-ism, but I truly believe I'm capable of mastering anything--in hours, maybe even minutes. Yes, roll your eyes, I deserve it. This obviously leads to a tangled, messy relationship with learning. I'm here for myself and for you that we may find healing, humility, and joy in this process. We are all capable of learning something new.
---
So to get started below are a list of tools and resources I'll be using this season, though I'm certain it'll be ever changing: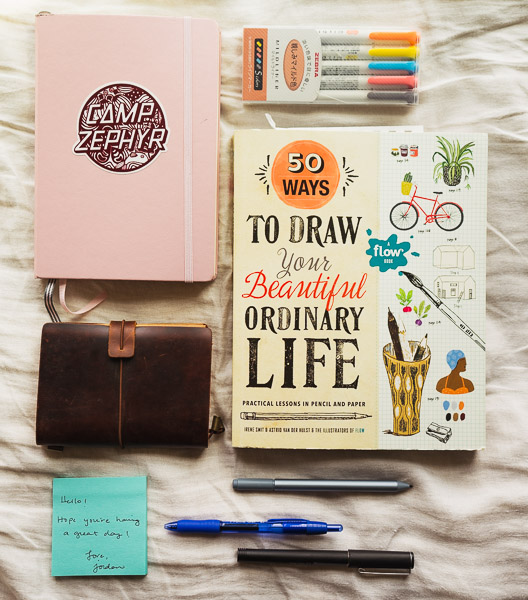 50 Ways to Draw Your Beautiful Ordinary Life
Book of Questions, courtesy of Tyler Rabb
Daily Journal and sketch book
Stylus, for illustrator and photoshop
Adobe Subscription
Might add watercolor paints to the list, eventually
Adorning the Dark, Andrew Peterson
Zebra Mildliner, and pens
Microphone
Atomic Habits, and The Habit Loop
Forest App
Coffee, encouraging letters from Bryan, hair ties
Nothing is sponsored in any way at all. It is my intention to always keep this blog free for you.
I will be back next Tuesday, chatting about creating habits. Have a lovely week, friend.