Learning from Elizabeth Gaskell, Character Clarity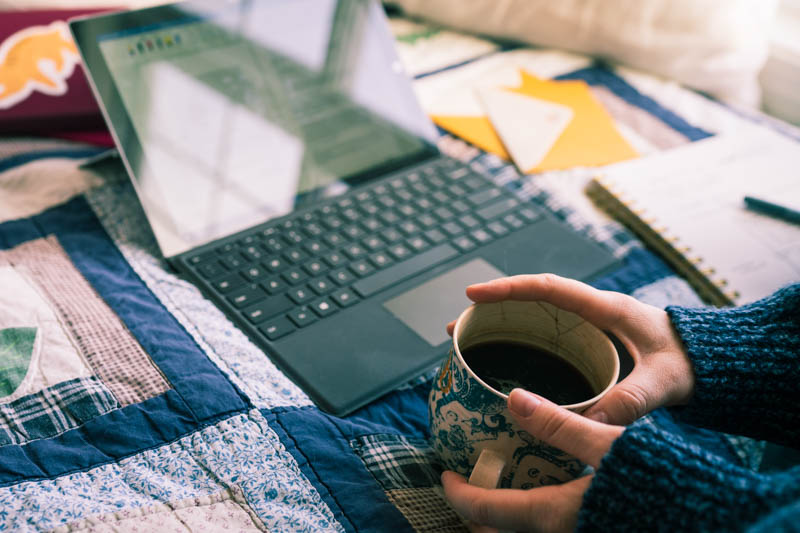 Lost in the 19th century wintery hills of Wales, full of concern for a fictitious young woman who falls prey to a young gentleman's selfish indulgences, it's as if I know these people. I've even almost prayed for one (too invested, perhaps).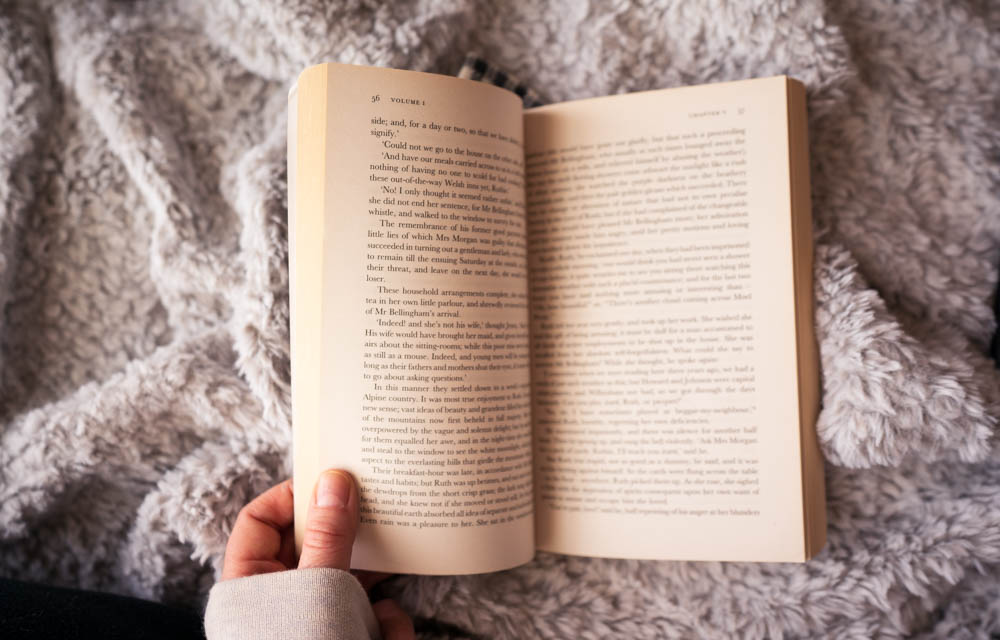 It's Elizabeth Gaskell's Ruth that I currently find myself lost in and fretting over. That name, Gaskell, it's familiar, isn't it? Well, you'll likely remember her as the longtime friend to the beloved Victorian novelist Charlotte Bronte (Gaskell even wrote Charlotte's biography—curious, which friend of yours would you trust to write your biography?). Gaskell stands alone as author, her most notable works include Cranford, North and South, and Mary Barton—though Ruth should not be simply tossed aside to Gaskell's other triumphs. Ruth is a beautiful, vivid, intimate piece of fiction that heroically critiques contemporary attitudes of illegitimacy and sin.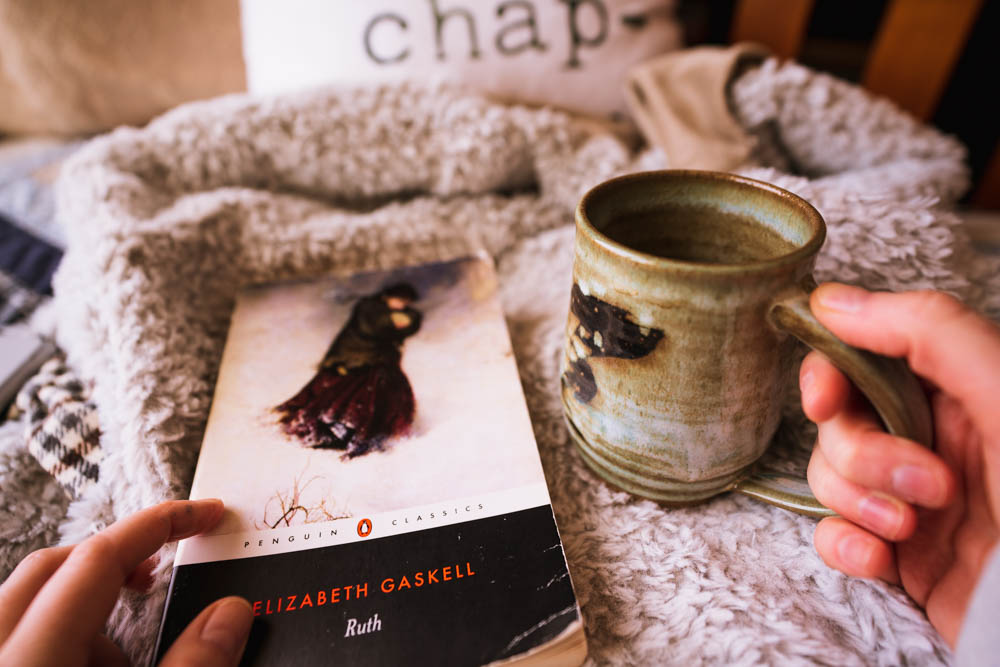 Gaskell alternates between 3rd and 2nd person narratives, which can sometimes distance readers from the character. Oh but when done right, it really pays off. Gaskell, it would seem, had an intimate and personal relationship with each of her fictional characters—I wonder if she based her characters off some real-life friends and neighbors, hmm I wonder. Each of her characters are precisely themselves—motives, slang, a mighty labyrinth of backstory plays a role in her well defined, well rounded characters.
Before this turns into a book review of Ruth, I suppose I ought to get closer to today's point.
Right.
I've learned a new writing practice, and I want to share it with you. In my effort to learn the art of storytelling, I'm taking notes from Gaskell's Ruth, specifically perspective clarity in each of her complete, rounded, flawed and totally human characters.
Sounds like a solid plan, definitely a good start.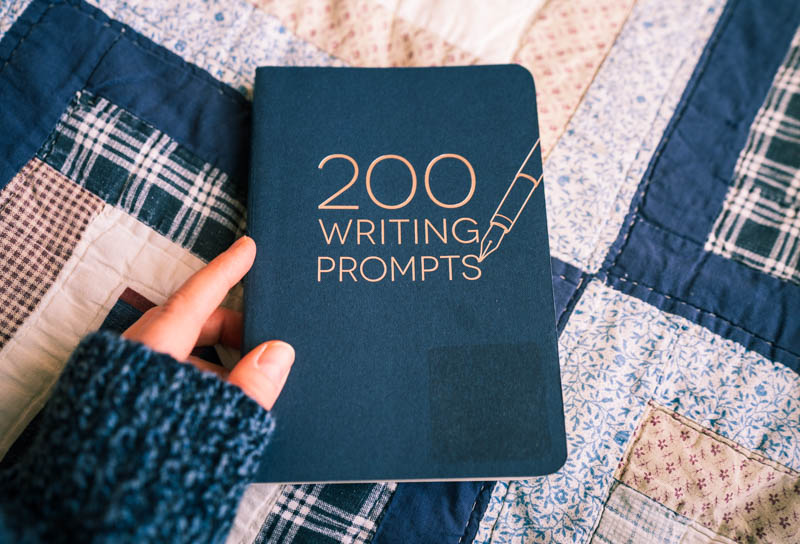 As an attempt to get to know my characters in Ginger and the Sun (a novella in the works), I reflected on their voices. These characters are two different characters (like complete opposites), and understanding their voices separate from the other shouldn't be too difficult.
I want to be careful not to categorize voices based on contemporary stereotypes.
I have a habit of blending voices with my narrator, too. So I'm also being mindful of creating a well developed narrator separate from the characters in Ginger and the Sun, as this story is written in 3rd person.
My sweet sister gifted me this amazing Writing Prompts journal. I've been using it for my own personal journaling, but now I want to try it with character development. So I plucked Ginger and Fritz out of Ginger and the Sun and answered these prompts with their unique voices.
---
Whelp. I tried it. And it's been a great practice so far but definitely harder than I originally thought it would be (ahem, 2 paragraphs up). Originally, I just over did it. Ya know, like when an actor just really goes over the top, and it doesn't work. At. all.
My characters became caricatures instead of people. Exactly what I did not want to happen. In fact, I intentionally set out this practice not wanting to create stereotypes and superficial characters. *Whoops*. But after a few rounds and really narrowing down what I liked and didn't about those responses, I found the voices I was looking for.
These are a few prompts I swiped from the 200 Writing Prompts book to help me sift out these characters:
What is your favorite work of art? What do you love about it?
Give your city a new name that reflects what type of place it is and explain why you chose that name. (this one was super fun)
Diary entry 1: meeting new friends/someone
I can't wait for you to meet Ginger and Fritz. It'll happen. One day :)
Wishing you clear night skies and never ending candlelight,
~JH
---
Thank you so much for reading. I hope you're having a lovely March. The birds will be singing soon.
If you're new here, I want to welcome you. This is a little series I began way back in September 2020, Learning in Public, in which I take you along as I navigate learning how to draw and story tell. If you'd like to start from the beginning, you can start here with the first post, an introduction of sorts. Enjoy!