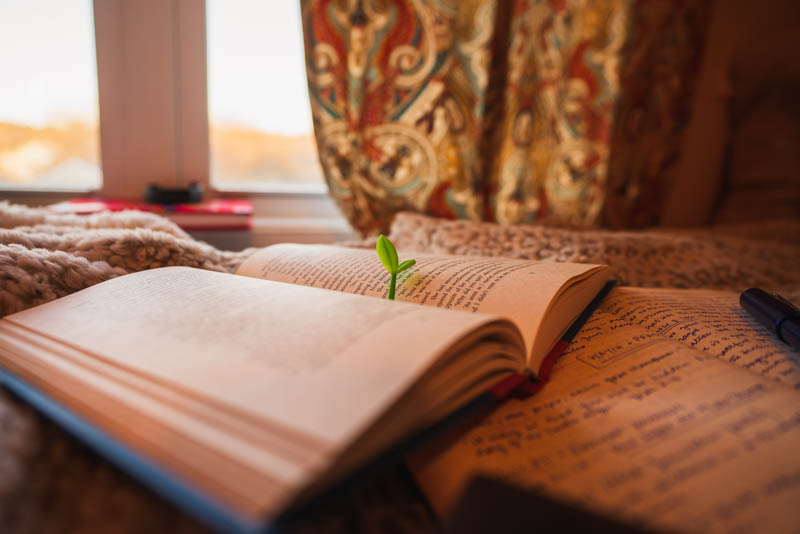 2021 introduced itself to me with a chill in the air, a purple grey sunrise, and a possibility of snow. There's trouble and there's excitement brewing in the clouds. A storm is predicted to hit tonight, one of those icy, treacherous kinds of storms, but the icy bits follow with layers of fluffy snow. Lots of snow. And I don't mind the snow one bit.
I'm cautiously optimistic about what this new year will bring. It's funny, cautious optimism, that was how I began Learning in Public back in September. This pandemic has left its mark on me, maybe just in a small way, but I'm now a little bit more cautious, a little bit more hesitant. And that might not be all bad, as I found out when reflecting on the year that was and preparing for the year that is.
---
Preparing
I'm not great at planning. Actually it is my least favorite chore and my most neglected skill. I have numerous travel stories, starring me carrying a small backpack, alone in a foreign country, amidst a language I do not understand or speak, and in desperate need of a bed to sleep in. I rely on the kindness of strangers far too frequently that this planning skill I love to forget is just not necessary. Until it is.
How do I even begin to prepare for a new year considering the one we just previously had?
2020 reminded me that anything, and I mean anything, is possible: good, grand, dreams-come-true kind of anythings, and, as we are all aware, bad, isolating, dystopian-novels-come true kind of anythings, too.
Maybe anything is possible has nothing to do with being prepared and not being prepared. The more I think about that, the more I agree with it.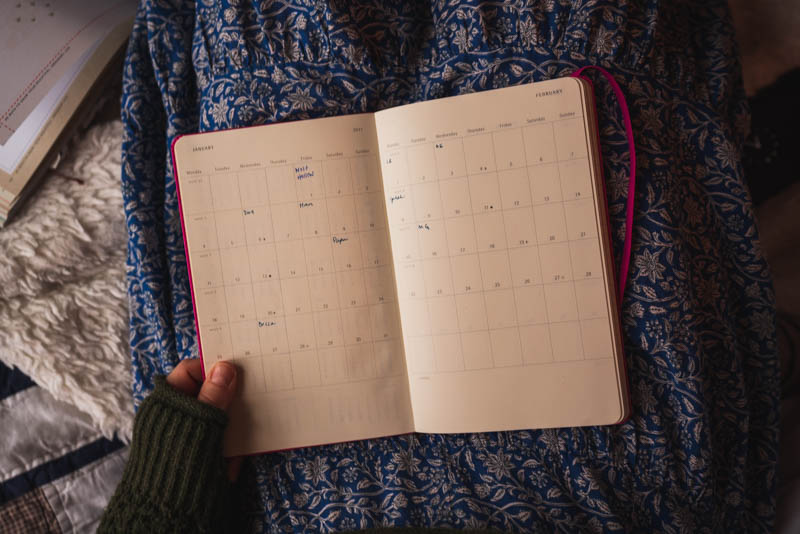 Something I'm learning and will always continue to learn from my brilliant scientist, Bryan, is that learning is the best way to be prepared. So instead of going with the flow, and just keep swimming. I'm adopting a new motto, just keep learning.
And to just keep learning, I answered 3 questions to guide my thoughts in a manageable size:
What skill do I do well?
What skill do I need to work on?
What skill am I currently working on?
---
I wonder how you approach those questions. I struggled to answer honestly. That first question frightened me. But that next question, well now that particular one filled me with some excitement, which is a new feeling for learning something new.
There's trouble; there's excitement.
After a few days of brooding and pondering and really truly reflecting, I gave those three questions my best and most honest shot.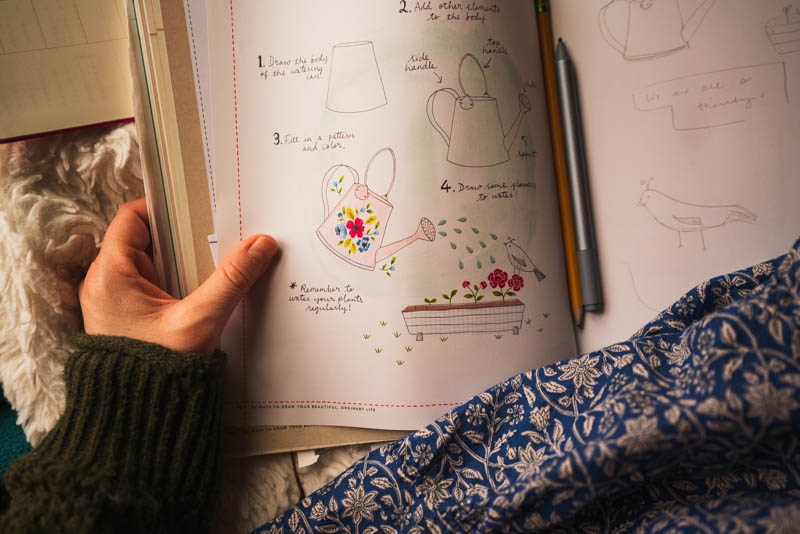 Next week, I'll dive a little bit deeper into these questions, understanding my next manageable steps in writing, drawing, and storytelling. I'm focusing on 'what skill am I currently working on' while thinking about the skills I need to pay attention to a little more closely.
I do hope you had a great start to the new year. Whether you have good, bad, or no feelings about the new year, know you are not alone. Reach out if you need anything.
Wishing you soft mornings and quiet evenings,
~JH
---
Happy New Year, friend. Thank you for being here--I'm glad for it.
If you're new here, I want to welcome you. This is a little series I began way back in September, Learning in Public, in which I take you along as I navigate learning how to draw and story tell. If you'd like to start from the beginning, you can start here with the first post, an introduction of sorts. Enjoy!