Historical Fantasy Novelist, Charlie N. Holmberg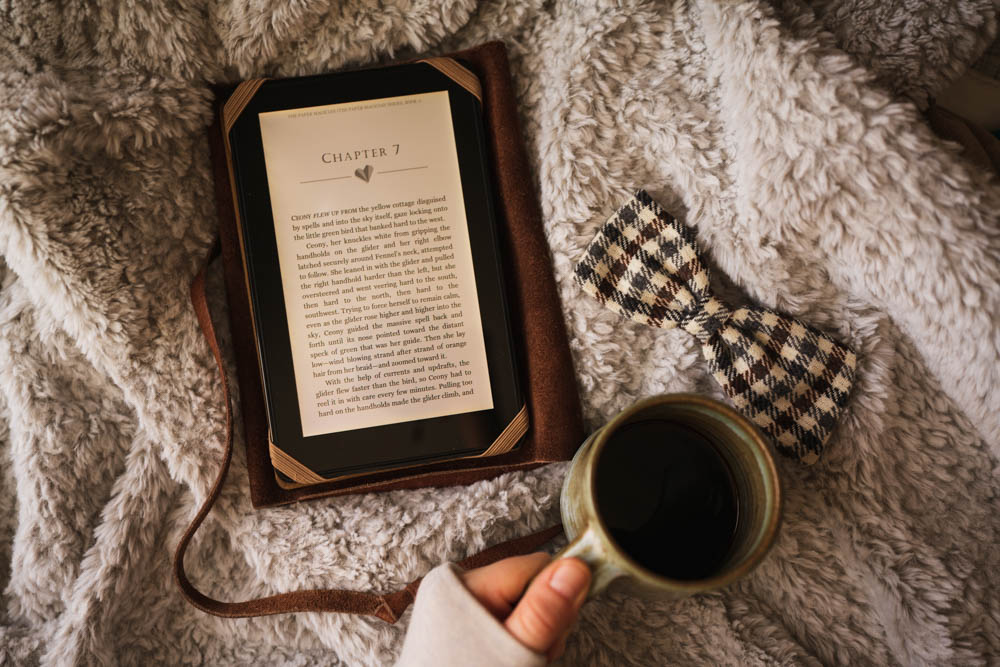 The clock read 12 AM. The Master Magician sat in my lap, just nearly finished. I rubbed my blood shot, dry eyes. I glanced at my sleeping husband, face first drowning in pillows, then back to the book. I had less than 10 percent left of this story. Ugh and I just HAD to know that ending. So I propped my squashed pillow behind my back and finished the story, not entirely ready for the story to end, even though my alarm would wake me at 4 AM.
---
We all have a literary medicine cabinet for those unforgiving, relentless days.
I recently found another author to add to my literary medicine cabinet, and oh man I can't wait to share her with you: American fantasy, young adult author, Charlie N Holmberg.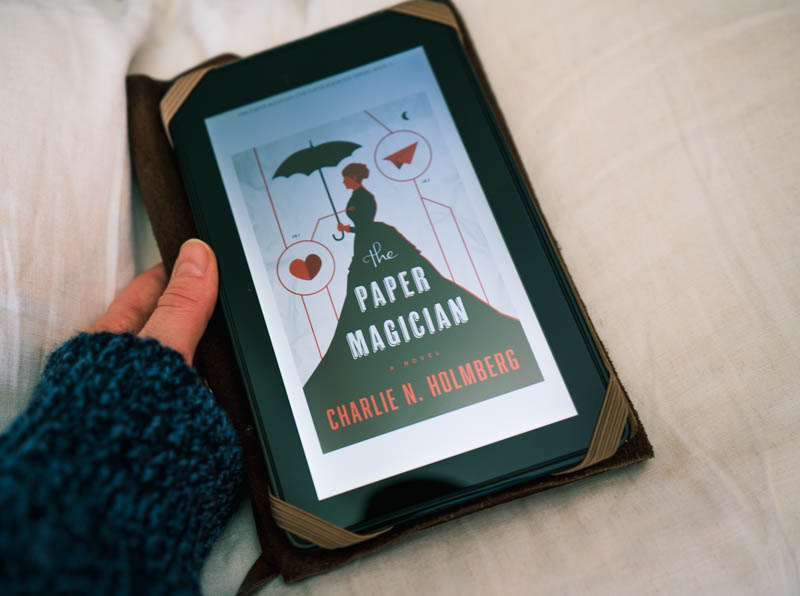 Charlie N Holmberg is the author of the recently released duology Spellbreaker (November 2020) and Spellmaker (March 2021), the Numina trilogy, and 6 stand-alone books including Followed by Frost, but the most notable of her work started her fantastical and very busy career, The Paper Magician, now a trilogy, which I basically inhaled the last three days.
We are to expect a new series, Star Mother, sometime next fall (eek). Holmberg, also, shares short fiction with her online readers, and somehow has found the time to board a clean, science fiction/fantasy literary e-magazine, Deep Magic.
Now, I must confess, I have yet to read all of Holmberg's work. Ya know, I'm only just discovering works by LM Montgomery, outside of Anne, that I had no idea existed. It's been a treat scrounging the Public Domain. Anyway, I've just finished The Paper Magician trilogy, perfectly set for Valentine's Day.
---
You can basically steal Holmberg's books on Amazon for Kindle. I think the most I paid for one of her e-books was $5.99. And because I like a good deal, I purchased Spellbreaker for a meager $4.99 back in December.
Now I can't speak for all her work, but of the books I've read, Holmberg writes to the teenager in all of us, excited to start something new, struggling to make the right choices, finding our mark in the world, but she does it with modesty and a little bit of magic.
The Will and the Wilds
Spellbreaker (favorite)
The Paper Magician
The Glass Magician
The Master Magician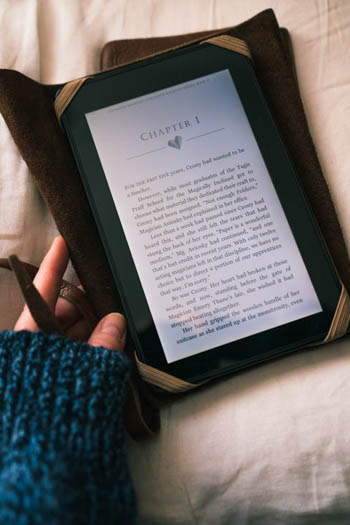 Her writing is plot driven, keen on problem solving—like Andy Wier's The Martian, which is literally solving one seemingly impossible task after another. Her characters, pretty early on, find themselves in a bit of a pickle and need to get out quick. For example, in The Paper Magician, young and just out of magic school Ceony Twill must save the life of her magician mentor from an evil magician. She uses her fresh new skills and learns some newer ones on the fly to defeat (or perhaps not defeat, no spoilers here lol) the evil magician.
Well, let's talk about this historical fantasy a bit more.
In The Paper Magician trilogy, Holmberg presents the question that every high school and college graduate marinades and dreads: can you only do one thing for the rest of your life?
In late 19th century London, magicians live amongst us normal, non-magical folk and only study one element their whole magical career. Magicians have the power to manipulate four manmade elements (paper, metal, plastics, and glass). The trick is you can only bond to one element—forever.
But, yeah. Just the one. So what does Holmberg suggest about making a career determining decisions at the ripe age of 19? Holmberg answers this question with defiant rebellion—and I'm a fan. She doesn't fully answer the question until the third book, The Master Magician. But I'm certain you can finish this trilogy in three days, so you'll figure out the answer quick enough.
Ceony Twill, a 19 year old, recent graduate of Tagis Praff London magic school, has only ever wanted to master metal, but to her open disappointment, Ceony is assigned an apprenticeship with paper magician Emery Thane (due to a lack of Folders in recent generations), and she, then and there on day one, must bond to paper, forever.
And now all Ceony had was a bag full of paper, the least offensive material a magician could wield. Even rubber would have suited her better here."
Gutted to study the least of the four elements, Ceony feels her talent is wasted idle entertainment, but Holmberg presses further. Perhaps the pen is mightier than the sword after all? Ceony learns the power of paper as she battles for the life of her mentor (and scandalously her love interest, oh yeah).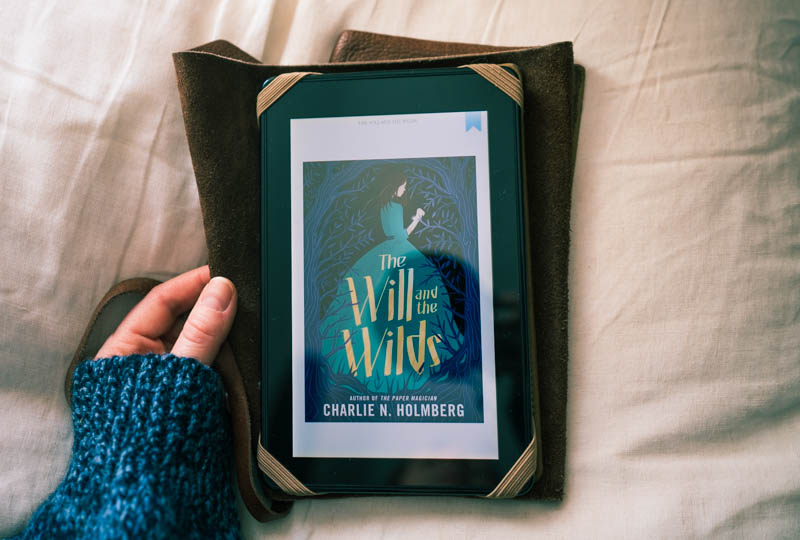 Holmberg also uses elements of fairy-tale in her stories as well. In the Will and the Wilds, traces of Beauty and the Beast weave throughout this tale, just subtle enough to make the fairytale feel new.
Her work heavily relies on action to get readers from one chapter to the other—in the most delightful, stay up until 1 AM kind of way.
She doesn't spend too much time world building in the beginning (which honestly I wouldn't mind if she did, the setting of her stories are so fascinating). But I must admit. It does take a while to really get into the story. For each of her books (except for Glass and Master Magician), it took about 25-30 percent of the book to really capture me and fully embrace her characters.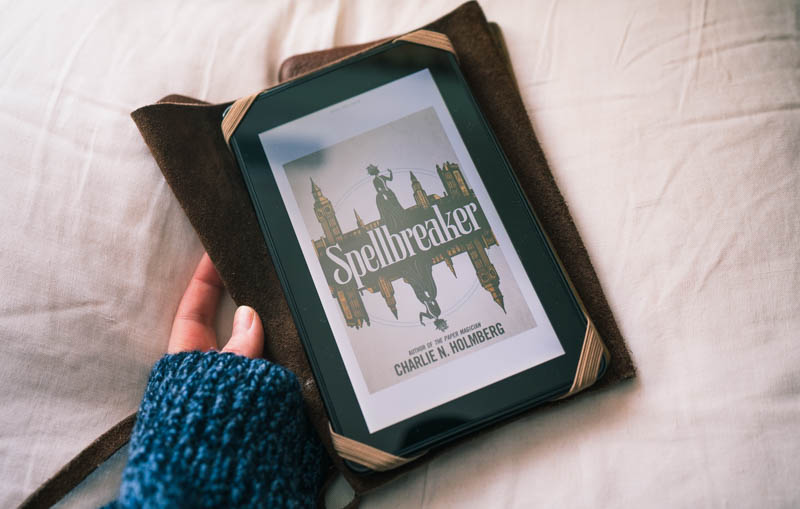 Though Holmberg does rely heavily on plot to pace the story, characters work in congruence with the plot to drive the book home. Holmberg's Spellbreaker introduces readers to Elsie, an unregistered spellbreaker helping the less fortunate in the shadows of the night, a Robin Hood kind of gal (another example that Holmberg pulls on the familiar and then makes it her own). Elsie prides herself on her independence and yet throughout the book she often reveals a deep desire to be loved.
"She didn't want to give them a reason not to love her."
Elsie is humbled in her independence and must rely on the help of Magician Bacchus, a soon to be master spell-maker. Bacchus, a foreigner, is quick to judge others partly because he is often too quickly judged by ruthless London society. Their story and character development unfold perfectly with the plot. And I'm excited for book 2's release next month.
---
Well, that was a lot. I do hope my ramblings don't deter you from checking out Charlie N Holmberg's fantastical reads. As far as my literary medicine cabinet goes: Holmberg to embrace the least of these. I hope you're as captivated as I am.
May you find the joy in right where you are,
~JH
Thanks so much for reading! If you love fantasy or at least mildly entertained by fantasy/science fiction settings, you might like this one about a quiet family, the Igibys, in a quiet, fantastical town filled with captives and refugees of the recent war. The Igibys unknowingly hold a secret that could change everything for the people tyrannically ruled under the venomous Fangs of Dang. It's a lot of clean, adventurous fun.