Ch.3 Rosie Learns of Beauty
In Chapter Three, we head back to Oak Tree Farms and meet up with Rosie, Sessily, and their chatty neighboring trees. We catch a glimpse of what it is like to finally be chosen, to be seen, and nominated for the Arbor Fall Festival, which is a first for these Oaks. We also see how self-importance controls our behaviors and affects the people around us, not a very beautiful thing.
I do hope you enjoy this read, if you fancy listening to the story instead you can visit this link (this will navigate you to the video) and have a listen there.
Thank you all so much for reading. You are so appreciated.
In case you'd like to catch up on chapters one and two,
---
Oak Tree Farms was all a rustle
with chatter of Rosie and the Arbor Fall Festival.
"Rosie, do you think you'll win?
Did you hear those two gentlemen?
How, Rosie, do you get your leaves to look so shiny?
What's your secret to beaming so brightly?"
All the trees admired her full-leafed head of red.
She was beautiful, just as the two gentlemen had said.
"So what is it that you'll have to do?
Dodge a flame lit knife or two?"
asked an excited root called Fred.
"Sing and dance, perhaps?"
asked a Quercus
with theatrical purpose.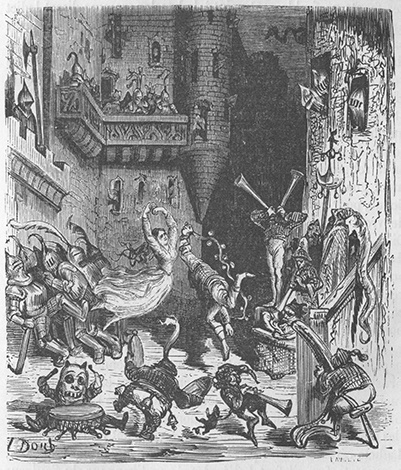 The trees shook their leaves.
"No, no, don't be silly.
This isn't the circus,
and there's no reason to be nervous.
All I must do is, huh," Rosie paused, thinking,
then just stood there blinking.
"Uh, Rosie? Hello?"
nudged a neighboring tree.
"Well, I don't know,"
said Rosie, after giving it much thought. "What is expected
from a beauty contestant?"
Another tree chimed in, "Rosie, dear,
all you have to do is just stand there.
It's all about beauty;
there is not much doing."
Sessily, on the right, joined the conversation,
"What a declaration?
No doing in beauty?
I've never heard such a thing.
Beauty is from the heart,
not about a shiny bark.
Nor is it about the color of your leaves
dancing in blah, blah autumn's breeze."
"Rosie, don't listen to that old sap.
What does she know about all that?"
echoed the trees. "You're a shoe-in to win,
just as the gentlemen had said.
Listen to what those brothers have to say.
They are the experts in horticulture and forestry."
"I didn't say Rosie would lose.
No, I'm certain it's Rosie they'll choose,"
said Sessily, offering Rosie a knowing glance.
"I do believe beauty here still stands a chance."
Sessily, Rosie knew,
had an affection for honeycombs and morning dew.
Her leaves and branches
were heavy for all the things she collected.
Birdies, squirrels, and buzzing bees
all found safety amongst her leaves.
Rosie never thought anything of Sessily's habits,
after all even Mr. Farmer Jacobs didn't care about his own outfits.
But now, Rosie sighed with objection
to Sessily's collection.
If Sessily only knew her friends were actually burdens,
once a beautiful oak tree
now old, rugged, slouching,
and even, at certain angles, beastly.
Sessily attracted and drew
quite the rootless crew.
Travelers from here and there, never staying put,
always off on the wrong foot.
With twigs sticking up
out of Sessily's trunk,
and raccoons chasing in her tree
in a blurry flurry,
no wonder Sessily was tired, wilty, and droopy.
These vagabonds and villains
cluttered Sessily's cultivation,
And Rosie couldn't be bothered with that frustration.
She had to be the best.
She must win this contest.
And Sessily's collection
was quite the distraction
from Rosie's beautiful, charming attraction.
So don't be too upset
with what Rosie said next:
"Sessily," Rosie called. "Do you mind not facing the sun
to hide all the rubbish you've done?
It's an eyesore,
and let's be honest, I deserve more.
Being planted next to you ruins my chances
of good circumstances.
How am I supposed to win
when you look like a trash bin?
You don't want to be ugly,
look homely
or clumsy.
No, you need to look reasonable,
at least until after the festival.
I suggest vacating the birdies, the squirrels, and the bees,
they are all far too noisy.
If not for you, or even for me,
do it for Mr. Farmer Jacobs and the rest of the trees."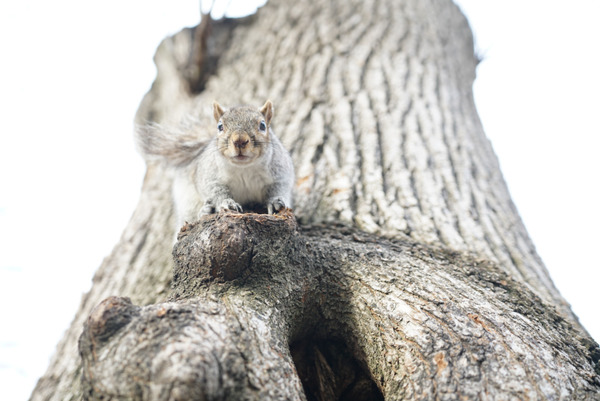 Sessily's branches hunched
at Rosie's verbal punch.
How could Sessily send these animals packing,
for everything they were lacking?
They had no where else to go,
and they needed a home.
But Rosie, could she be right?
Were Sessily's friends an unwelcoming sight?
And did Mr. Farmer Jacobs not accept
the loud friends Sessily kept?
Sessily remained quiet,
listening as the trees chatted with excitement
"Mr. Farmer Jacobs must be so proud.
You'll be the one to represent him for the crowd.
Just imagine and consider,
Oak Tree Farms for once declared the winner.
What a glorious day?
And Rosie will be the one to pave the way.
She's so beautiful. Funny how,
I never noticed until now,
but yes,
the way her leaves dance
and shine with romance
in the light at dawn…
and on…
and on…
and on…"
---
So that concludes chapter three, and once again we kind of end the chapter on a less the cheerful note. Sessily is quite confused, and Rosie has a lot of figuring out to do in the coming chapters.
In Chapter Four, we meet up with Birdie, and find her right where we left her: hovering in the air, recently separated from her flock, and realizing she's lost. She decides to head to the ground to find some answers and direction. And on the ground she meets all kinds of new friends and has wonderful, surprising conversations. She learns of friendships, instincts, and, yes, disappointments. It was my favorite chapter to write, and really, it's where I started with this story: A little lost bird looking to rest her wings, but the trees couldn't be bothered.
The banner photo with the photogenic, monochromatic squirrel was photographed by the lovely and brave Claudia Bowden in her recent (January 2020) visit to Boston, MA. Thanks for the photo, Claudia. I miss you and your Texas sunshine.
Our gypsy photo is courtesy of Old Book Illustrations. They have a great supply of historic pieces of art, a neat glimpse into the past.
I hope you are having a wonderful week, learning some new things about yourself, taking chances, and finding comfort in something familiar.