I'm thrilled to introduced to you Chapter Two of the Arbor Fall Festival story. If you're new here or would like a recap, here is the link to Chapter One. Also, a read along is available to you as well, here. Thank you!
---
Far from the trees of Oak Tree Farms
and near the same time the wind whistles her final warnings of harm,
a small bird named Beatrice (Birdie, as she liked to be called)
charged her first flight,
leaping from her nest
snuggled in the cliffs,
chasing after her family.
In shapes of diamonds, triangles, and flying Vs,
they flew south escaping winter's decrees.
Birdie flapped and soared
with heavy distraction
from things she'd never seen before,
things she never knew she wished for.
"Try to keep up, Birdie.
Quick, get in line.
You're trailing behind.
Goodness, it's as if you're flying blind,"
they'd tisk and say
as she peered down
from the clouds
to spy on the dogs on the ground,
chasing after a, hmm, what was this?
A stick?
How odd the world is?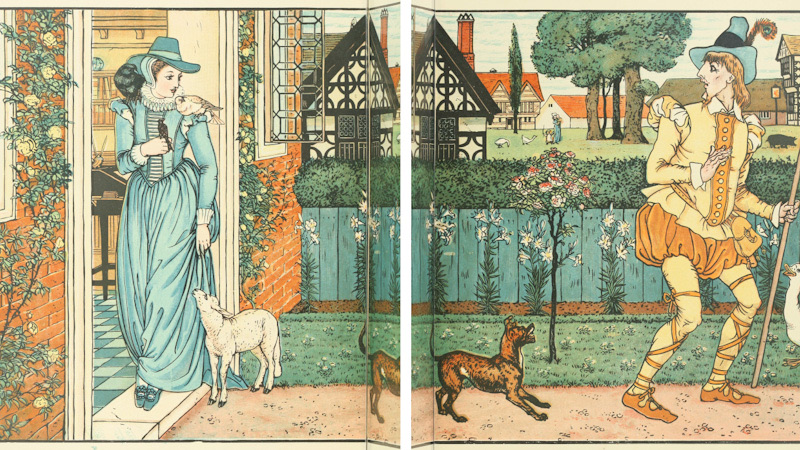 Birdie's mother reminded their flock,
"Be kind with your talk.
It's her first flight,
her first time
in the sky."
Then she turned to Birdie, flying near cloud nine,
and said, "But really, Birdie, get in line.
Let's behave, listen, and obey.
Okay?"
Birdie knew she should behave, listen, and obey
But all she really wanted to do was explore and play
Birdie twirled and ducked through the air,
wiggling drops of cloudy fog from her feathered tail.
She dove into another cloud, hiding within its fluffy cave,
then broke through the darkness into the blue sky,
only to find, she was face to face
with an air-o-plane.
She squealed, shielded her eyes,
not ready for her demise.
"Birdie," squawked her mother, trapped in formation.
"The engine."
Her voice pulled Birdie's eyes open just in time;
Birdie swung wide,
barely avoiding the danger
of the airplane's motor.
But in dodging the plane,
Birdie spiraled away,
losing control of her fresh new wings.
Her flock was disappearing.
She fell through the clouds,
closer and closer to the ground.
But with one mighty cry,
Birdie regained control and swooped through the sky.
But Birdie was too far behind.
She couldn't see her flock's line.
Birdie couldn't find her flock.
Birdie was officially lost.
---
Thank you for diving into the second chapter of the Arbor Fall Festival story. This chapter introduces a baby bird who accidentally separates from her flock flying south to escape winter's storms. This one ends quite dismally, but ya know, conflict.
Next chapter we head back to the Oak Tree Farms and learn a bit more of Rosie and Sessily's relationship as neighboring trees. And I promise we will eventually figure out what Birdie has to do with the Arbor Fall Festival.
Thank you to you all for supporting and reading. I really do love this story. Even this simple, small chapter teaches me about the joys of experiencing something for the first time. And perhaps when I'm with someone teeny tiny, who hasn't experienced rain or snow or ice cream or fast cars for the first time, I'll be a bit more patient with them and experience it all again alongside them.
Also, if you're a listener rather than a reader, perhaps give you some entertainment while washing the dishes or walking the dog, you can listen via youtube. All the chapters are recorded here. I hope you enjoy!
All photos are courtesy of the Old Book Illustrations. Such a fun collection to browse.
Thank you again for reading. I hope you are all doing well.