A Quiet Light: Morning Rhythms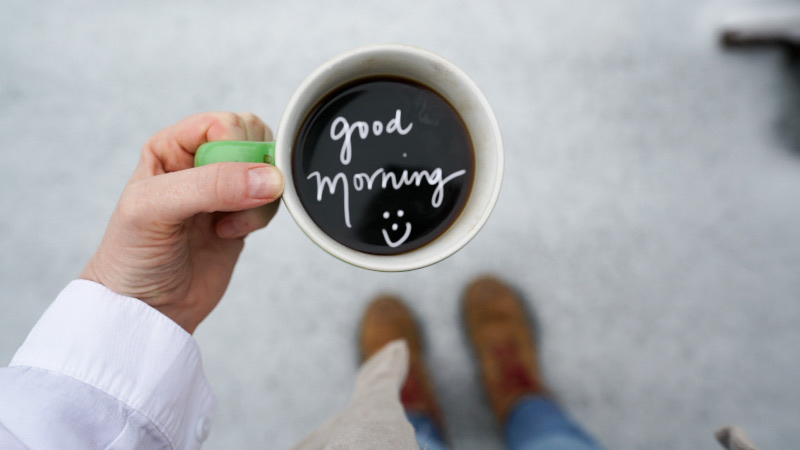 Before we get started, in case you're more of a list person, you can scroll past the second heart separator and a list of sorts will kindly meet you there.
---
I woke with a gentle rub followed by a sweet squeeze on my shoulder, draped underneath a rose patterned quilt.
"Good morning, love."
As I deeply breathed in the morning air, I fluttered my eyes open to a dark bedroom, no light drifting in from the window, just darkness, but there was his voice pulling me from my sleep. "You need to call your sister."
Lifting my eyebrows to stretch my heavy eyes open, blinking once, twice, and then again, I swung the covers off, kissed the gentle voice that woke me, and stumbled to the bathroom.
I tried to shush the FaceTime ring but fumbled to find the volume.
Again, darkness in my sister's answered screen. But there she was, that voice of familiarity, the one I grew up loving and knowing. My sister answered hurriedly, "I'm up. I'm up."
I giggled, feeling the same sentiment. "Good morning, Han."
The screen was still black as the deepest night sky. I squeezed my eyes shut as she flicked her light on, followed by the steady stream of the faucet flowing cold water into her empty coffee pot.
In my bathroom, I flicked the lights on and splashed my face with warm water, approaching awake, but not quite there yet.
We bounced off one another's yawns with the sound of the coffee pot heating up, flickering like a campfire then thunderous roars as the water hit boiling temperatures. And as if taking a deep, long, satisfying breath out, the coffee pot simmered to a steady drip.
I shuffled back into the bedroom, opening up our study for the morning. I pinched my arm to help keep me focused as I read the tiny words on the pages. I leaned into the palm of my hand, my elbow pressed into the desk, holding me up. But once I noticed my heavy slouch, I shot up. Back straight, eyes open. Let's focus.
Her coffee hissed as it brightly declared finished. I grimaced as her chair squealed against the tile, pushing the chair from the table. Bryan rolled to his side, then his breath steadied to that sleepy cadence.
A quiet light lingered at the bedroom window, until finally it demanded to be seen: morning. There it was, meandering in the bedroom, dancing on the words, tugging at my posture to sit up, wake up.
On the screen, Hannah cautiously sipped her fresh, steaming coffee.
"I'm curious if he meant, well, more here," I said, flipping through the pages, looking for previous notes and insights.
"Yeah. I don't know. Alright, I've gotta get going. Russell will be here in a few. Have a good morning!"
Good Morning.
---
This kind of morning, the one where I read with my sister via FaceTime, hasn't happened in a while, especially now that I live a whole hour ahead of her. Hello Eastern Time.
Morning rhythms have been something I'm constantly adapting as our lives change quite a bit, especially recently. A few things, however, never change: